All businesses need to have a good photographic representation of who they are. A picture says a thousand words – good company headshots help to highlight your company's human side and make your brand and image even more impactful.
Staff headshots are widely used – in industry publications, in company brochures, on brand websites and on social media sites such as LinkedIn. They give a personal feel to your business and present your brand in a positive light.
But how do you get the best possible photographs for your business and really get the most out of your company headshots? We have provided some tips below to give you an insight into how to set up and take the best possible corporate headshots to enhance your business.
Match your headshots to your brand
There are no strict rules for how to present yourself in a business headshot. You are likely thinking about getting headshots for a new brochure, a new website or to refresh your photographic representation. Therefore, the most important thing when composing your shots is to ensure that they match your brand. A lawyer might want to be shown in a suit with a plain background, while a creative agency might require something a bit more quirky and casual. If your brand is fun and personal, your headshots should be too.
Dress to match your brand
As above, it's important to dress appropriately to portray your brand. Dress how you would when you meet a new client. Your business headshots are there to introduce you to prospective clients, this is the first opportunity they get to "meet" you, so make sure that they get the best possible first impression.
Use natural or professional lighting
Lighting is important. In fact, it is probably one of the most important considerations for achieving great photography. You need plenty of light from windows at multiple ends of the room or, if that is not possible, a professional lighting rig.
Use props
If your company uses computers, machinery or other equipment, you may want to include these in your photos. A pen on the table or a branded mug may also help to get your brand image across. Just remember not to clutter your shots or distract from the main subject.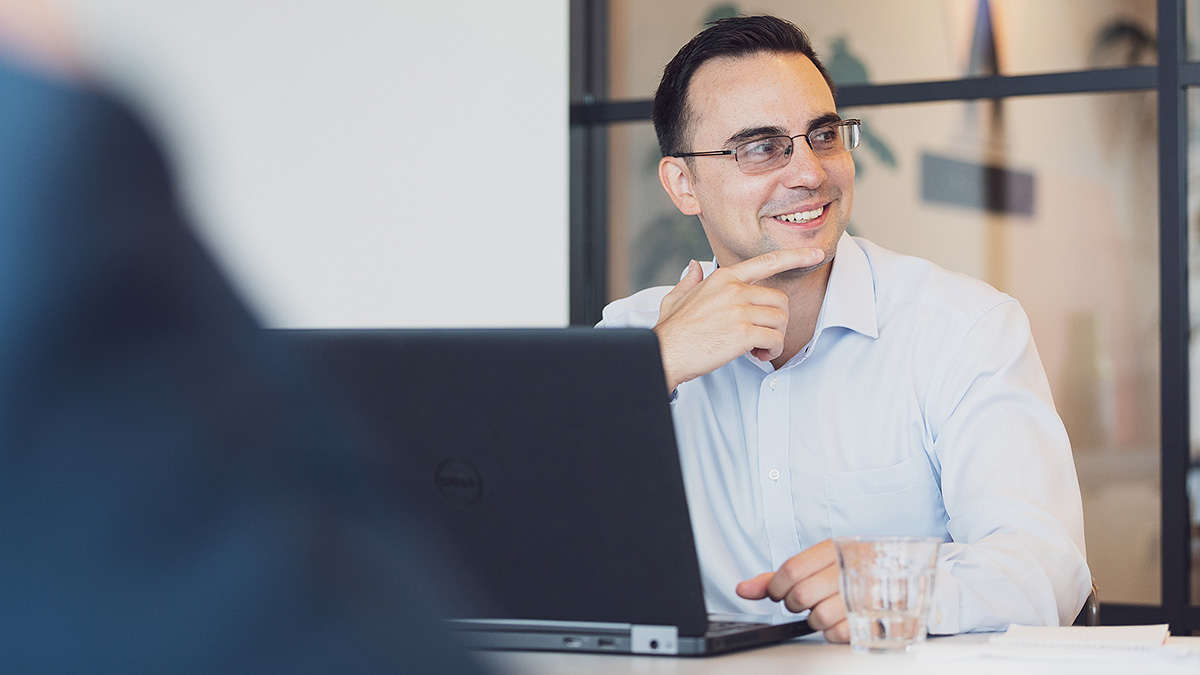 Take direction
A friend or a trusted colleague can give you direction and help ensure that you look comfortable, relaxed and, most of all, good in your headshots. Try different stances and expressions. Remember, match your brand and the message you want to portray. If you are using a professional photographer, trust in what they say. They should be experienced and well versed in professional corporate photography, so take direction from them and get the most out of the experience.
Hire a professional photographer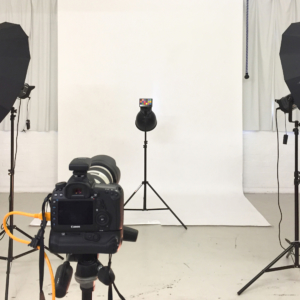 Remember, a good business headshot is your chance to make a great first impression on a potential client. Well composed, well lit, and professional photographs that portray your brand in the best light may help you seal the deal on that important contract that you have worked so hard to get. Don't let less than perfect headshots and photographs ruin your chances.
A professional photographer with experience in taking corporate headshots will know exactly how to compose your shots to show off your brand and make you look good. They will use professional equipment and lighting and work with you to achieve professional images. They will often provide editing and post-production before producing your photos in the exact size and format that you need them.
Arcanum Design Solutions has been providing professional corporate headshots over 10 years. We have worked with some of the Midland's brightest businesses to provide creative and well-produced photographs to match their brand and get them noticed.
For more information about the services we provide, or for a no obligation quote, please contact us of 07866 230147 or via our contact form.
https://www.arcanumdesign.net/wp-content/uploads/2019/04/Hadleigh_April-02-2019_041-3.jpg
1080
1920
Bill Bishop
https://www.arcanumdesign.net/wp-content/uploads/2018/07/arcanum-logo-300x138.png
Bill Bishop
2019-04-08 16:15:20
2019-04-09 08:18:21
Top tips for corporate headshots